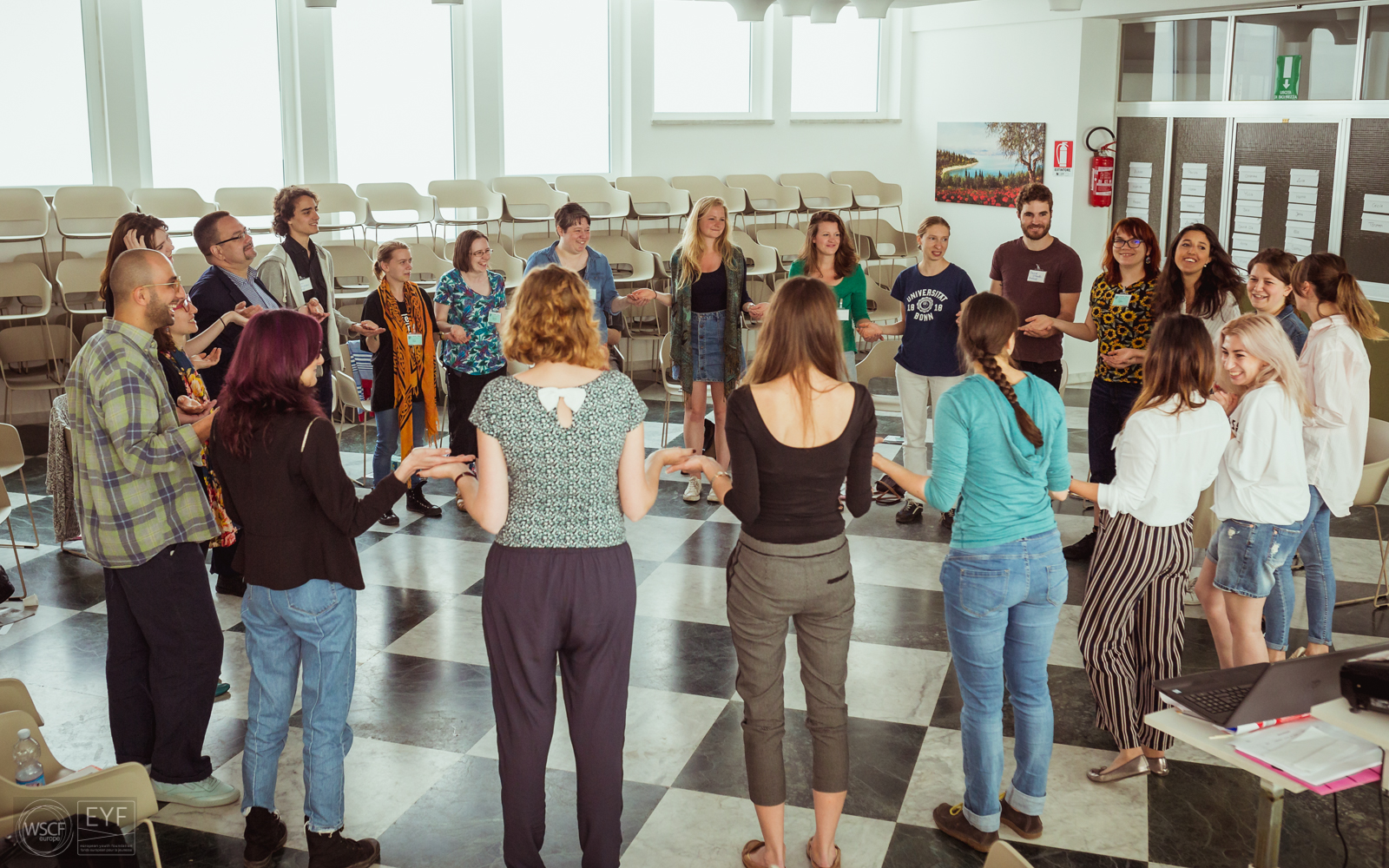 There are many ways in which you can get involved in the work of WSCF-Europe.
1. You can attend a WSCF-Europe event
Our Current Events and Campaigns page is always up to date with our most recent activities. Check out what events are on and register to participate! Our Past Activities page can give you an idea of what to expect. We always encourage participation of young people from a range backgrounds and faiths.
2. You can represent WSCF-Europe at our partner events
We often release calls for young people, usually from our Student Christian Movements, to represent WSCF-Europe at various partner events in or outside Europe. This helps us maintain our close working relationships with our partners, but also to offer young people opportunities to represent an organisation at large-scale events on various issues of interest to them. Keep an eye on our News for any upcoming opportunities in this space.